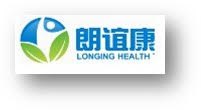 Expertise
Longing Health Limited is a professional manufacturer,marketing and sales organization specializing in medical devices and other health care related products in the worldwide. To better serve the global health care marketplace by offering quality products that are configured and priced appropriately for different regions of the world, thereby meeting various regulatory, clinical and economic demands for medical diagnosis, monitoring and treatment.
We has a very professional and experienced sales and marketing team which dedicated in the medical device exporting business over 15 years and wined highly trust from our customers and partners over those years . Our aim is dedicated in bring the most qualified customers to our device manufacturer partner and help them expand their oversea market , meanwhile we provide the most professional support and service to our customers , make them enjoy the buying from China.
Till now , We had successfully help our partners built the cooperation with hundreds of qualified customers globally.Longing Health Limited fatcory and office based in Chongqing.